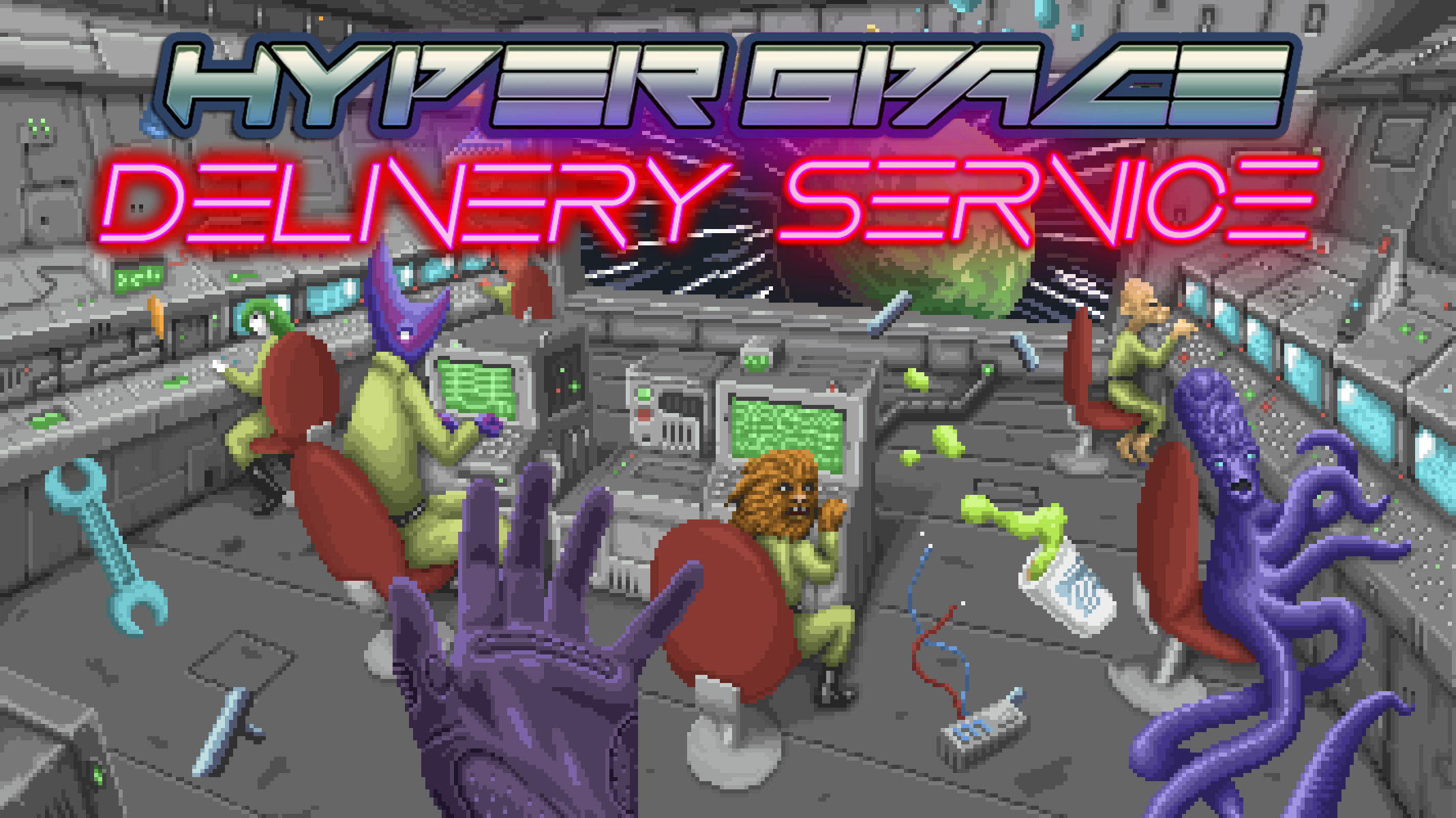 Hyperspace Delivery Service
Hyperspace Delivery Service - NEW Alpha .0162
---
New alpha is now available! Includes fixes and alterations based on feedback.
Alpha 0162 - Windows Only

Notes on Alpha 0162:
Fully Playable
Adjusted default mouse aim sensitivity
Fix being able to click retreat by accident. Now only keyboard/joystick will initiate a retreat.
Fix in game menu un pausing game while in certain sub-menus and hitting escape
Made days remaining more clear in Nav
Allow hold down button to keep firing in space
Fix random mouse freezes
Adjusted control change menu to show current keys on menu buttons
FPS move and strafe speed increased
Added fuel penalty to exygen extraction
Days lost from random events lowered
Costs of items at stores now random instead of increasing based on how far along you are.
Easy mode a little easier over all and hard mode harder over all
Story alterations for clarity.
-Asteroid mini game is completely revamped. Now you must scan way points to find the ship. Also there is now a chance for a pirate ambush at the end.
-There will be bugs. Please report them! http://zotnip.com/contact/
My next plan is to move onto to working on the FPS segment as well as continuing to balance the game stats.
Files
HyperSpaceDeliveryService_Alpha_0162_2.zip
99 MB
Jun 29, 2018
Get Hyperspace Delivery Service