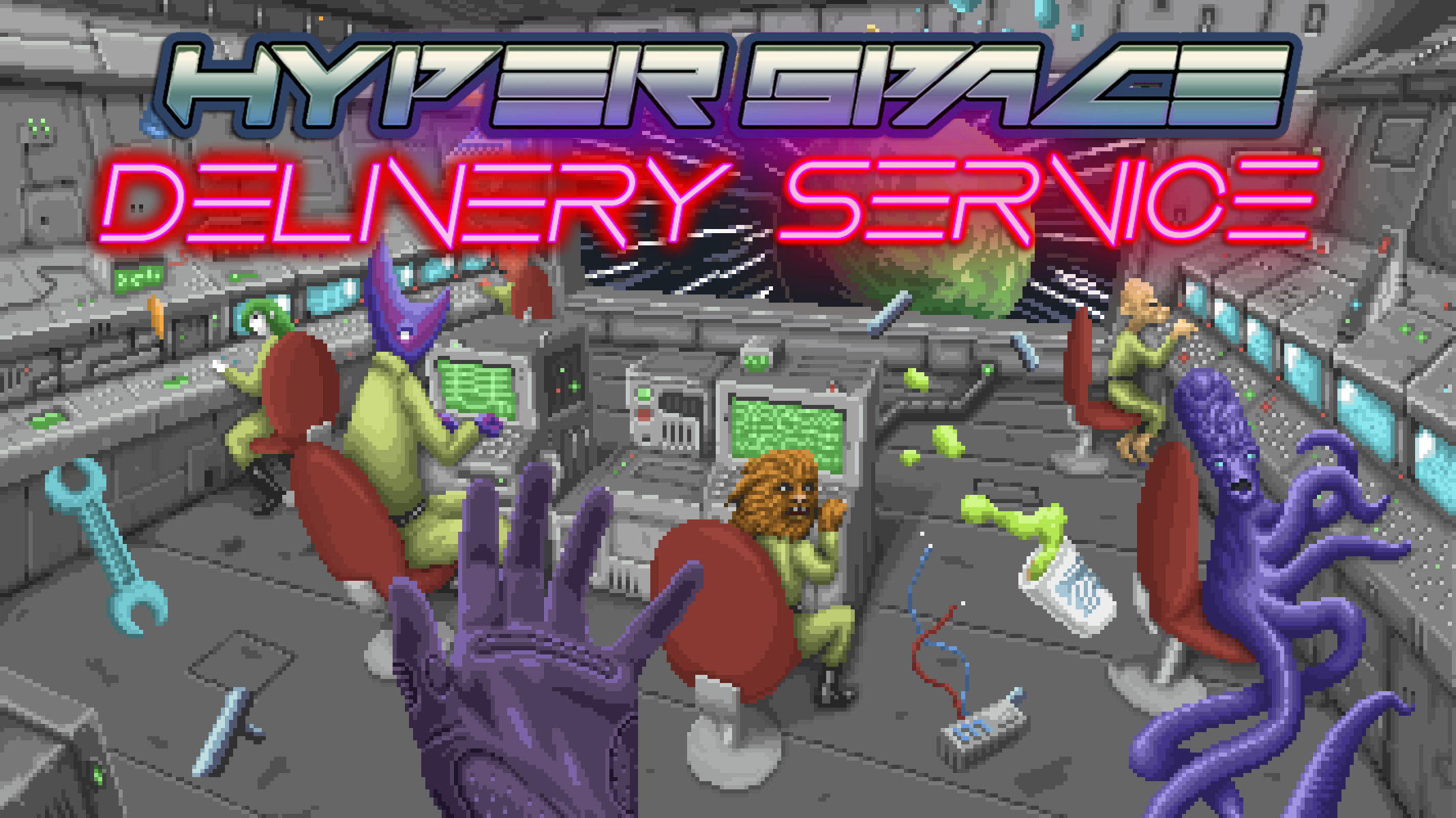 Hyperspace Delivery Service
Hyperspace Delivery Service - Update Version 028
---
Notes for Early Access 028:
Add extra indicator when hitting enemy ships. Modified flying Ui is being made so this will change when that art comes in.
Fix for space ui becoming offset
Away missions will not end automatically now. You can continue to explore and return to the ship when ready.
allow skipping pirate ships cutscene when they approach. (sligh glitch of extra "press any key" ui showing. Will fix in next update.
Fix Space Rip help text
allow view crew screen when preparing for space rips
Show players credits amount on space rip screen
fix order of back button for engines and repairs screens
Fix flip y access toggle not saving
Add mouse wheel sets ship speed in space
Advanced repair parts now do more repair and cost less.
show pirate enemy ship health in space battles. (awaiting final Ui for this but enabled with basic Ui for now.)
Now will show rewards BEFORE accepting a mission. Missions still have a chance at giving a bonus reward that is not visible before.
Added more death/injury texts
Random injury, Random death, random time alterations, pirate attacks, and random damage events all use text shuffle bag now and save their state. This means you will see all event text at least once before repeats. This does not yet apply to random supply losses. More of these event texts will continually be added throughout Early Access.
Other minor bug fixes.
Files
Windows Early Access 028
125 MB
Sep 28, 2018
Android Early Access 028 APK File
155 MB
Sep 29, 2018
Get Hyperspace Delivery Service